Case Study: UT Southwestern Medical Center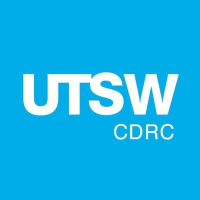 UT Southwestern Medical Center's Center for Depression Research and Clinical Care (CDRC) is a nationally recognized center of excellence in the research and treatment of mood disorders, including depression and bipolar disorder. For more than two decades, Dr. Madhukar Trivedi and his colleagues at UT Southwestern Medical Center have conducted cutting-edge research to improve the treatment of depression.
Their mission is to transform the diagnosis and treatment of depression and bipolar disorder by better understanding their biological causes. Dr. Trivedi and his colleagues hope to create a future free from the burdens of depression.
Such a significant goal requires dedication to emerging technologies to get there. CDRC quickly recognized the impact FHIR could have on their mission. They created VitalSign6, an application for depression screening which provides clinical decision support and leverages Measurement-Based Care. Helios Software's founder, Steve Munini, worked directly with UTSW, and their development partner, Integrated Services, Inc., to enable VitalSign6 as a fully SMART on FHIR compatible application. The development brought together technical experts and experienced clinicians, both of which saw the strength and potential of using FHIR.
With an ongoing shortage of psychology and psychiatric clinicians necessary to meet an increasing treatment demand, VitalSign6 offers primary care physicians the means to efficiently diagnose and manage depression for patients.  The core use cases include functionality for both the patient and the clinician.  Patients are given a tablet to complete a depression questionnaire. Clinicians are able to use VitalSign6 to record notes, examine measures, and leverage treatment guidelines for depression management. FHIR allows VitalSign6 to search the clinic's EHR to pull the patient data into the application, so the patient information doesn't need to be entered into a second application.  A bi-directional data exchange between VitalSign6 and Epic was also engineered enabling results from within VitalSign6 to be saved into a patient's Epic record.
Recently, the VitalSign6 software has been licensed by the University of Texas System to GreenLight VitalSign6 for commercialization.
How Helios Software Helped
The project initially involved extensive in-person FHIR and SMART on FHIR training, as well as a training session on Epic's implementation of these standards. Helios developed a technical roadmap for enabling the VitalSign6 application to be run as a SMART on FHIR application, hands-on development and support during initial deployments of the integrated solution.